My goal is to give you tasteful dog accessories that are equally functional.
Our fabric has been carefully chosen to ensure our light patterns can hold up to all environments and weather.
keeping pup wear and tear in mind.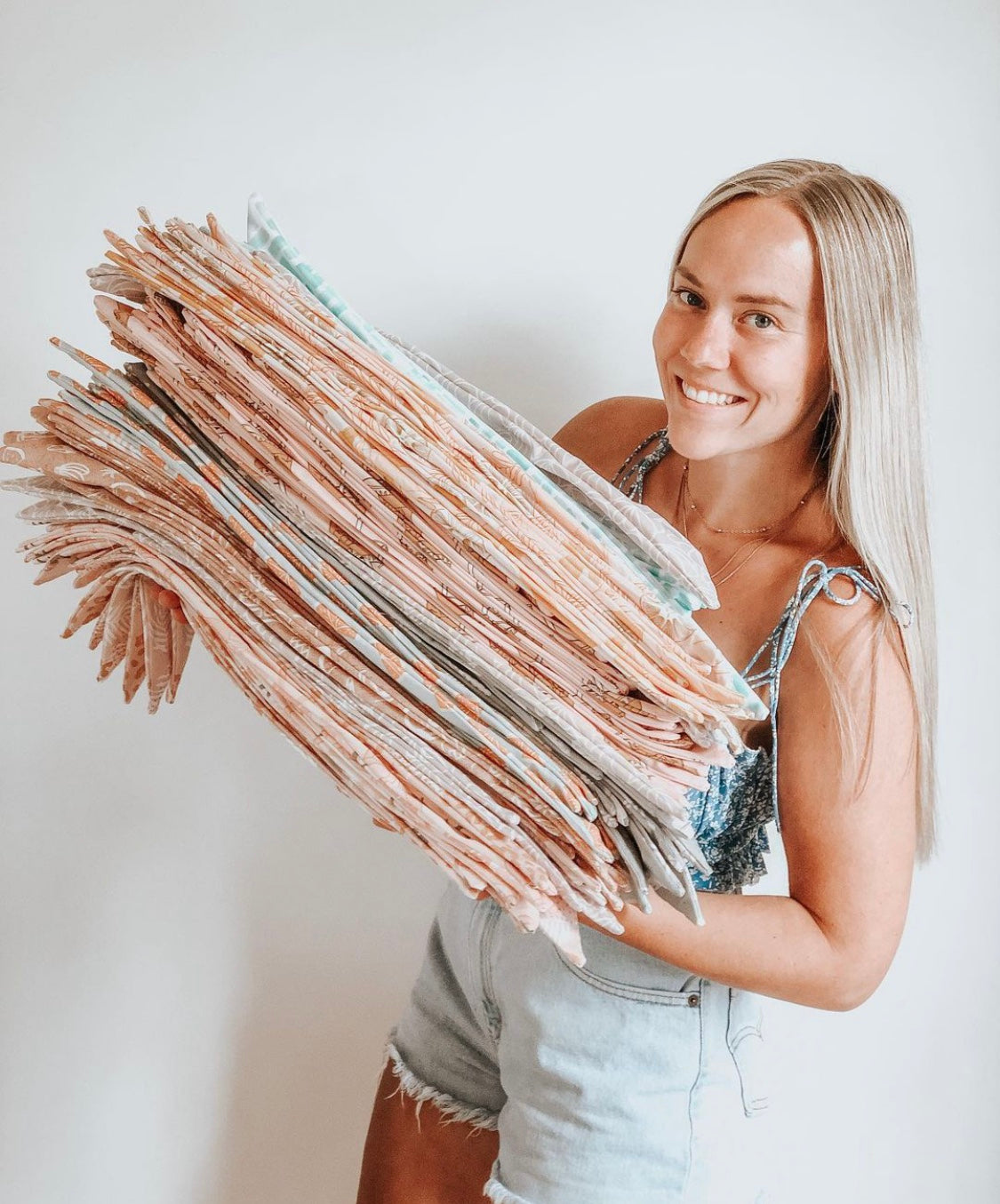 Our story
In 2020 we brought home our puppy, Hazel. The day after she arrived I thought I could easily go grab a cute pup accessory locally.
After not being able to find anything tasteful in store, I went to Etsy. 
With hundreds of dog shops, I found it difficult to find tasteful patterns that were functional for a dog. 
Dog accessories were either over the top and not functional, or tacky and basic. 
Bandanas took weeks to get and had over the top shipping prices. 

After putting Hazel in baby bibs for a few months, the idea of creating Halipup was born.
With zero experience, I slowly but surely taught myself to sew.

Halipup started as a side hustle to help pay my bills and keep my pup looking cute, but it has truly changed my life.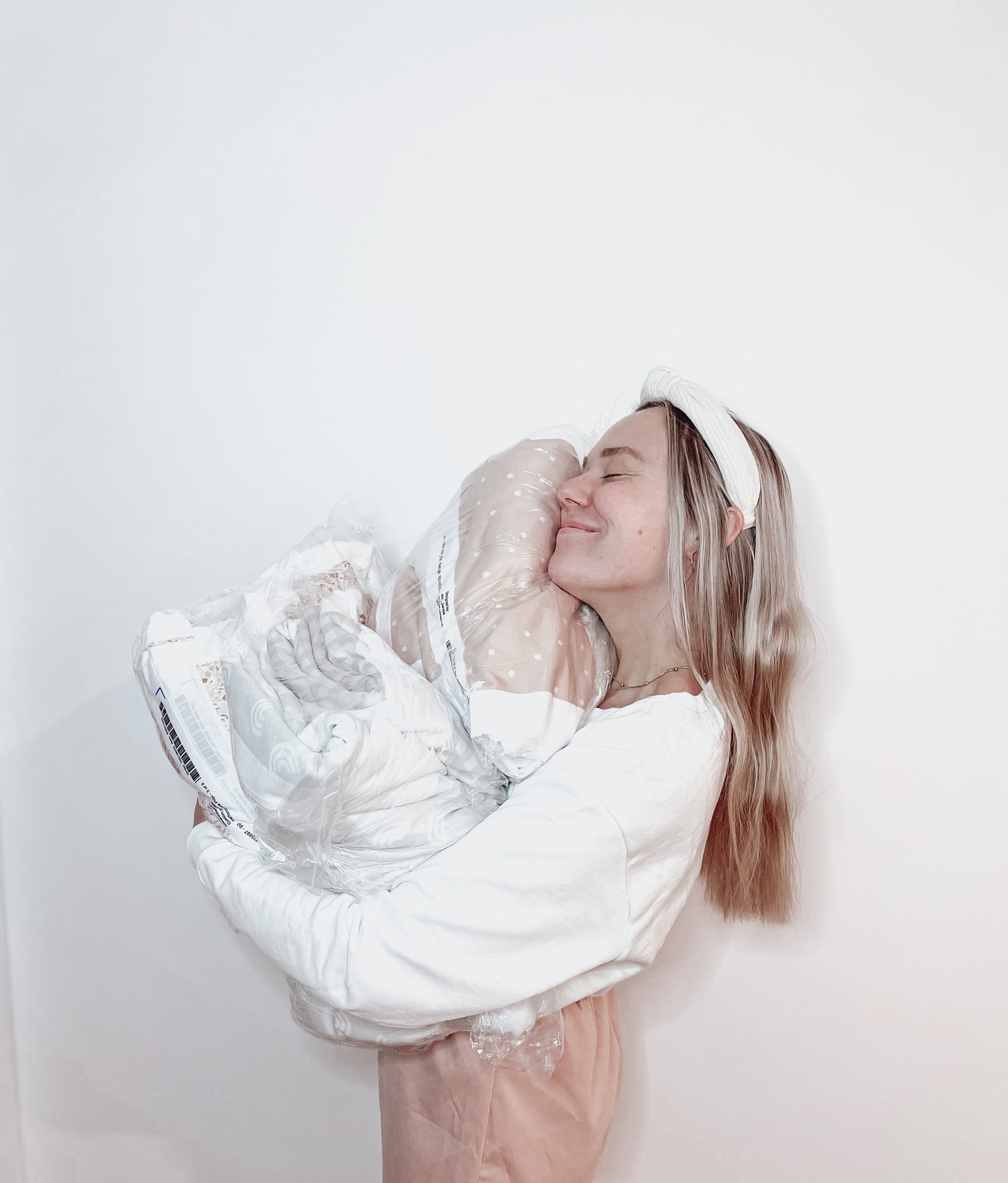 Yes, your pup can wear white
I know first hand how hard it can be to find tasteful patterns that are functional for a pup to wear.
Our fabric has been carefully selected to hold up to all pup lifestyles.
Whether you're lounging around the house or hiking on a muddy trail, our bandanas are stain, wrinkle resistant, and hold up to all weather and environments.
Shop Hazels fav products